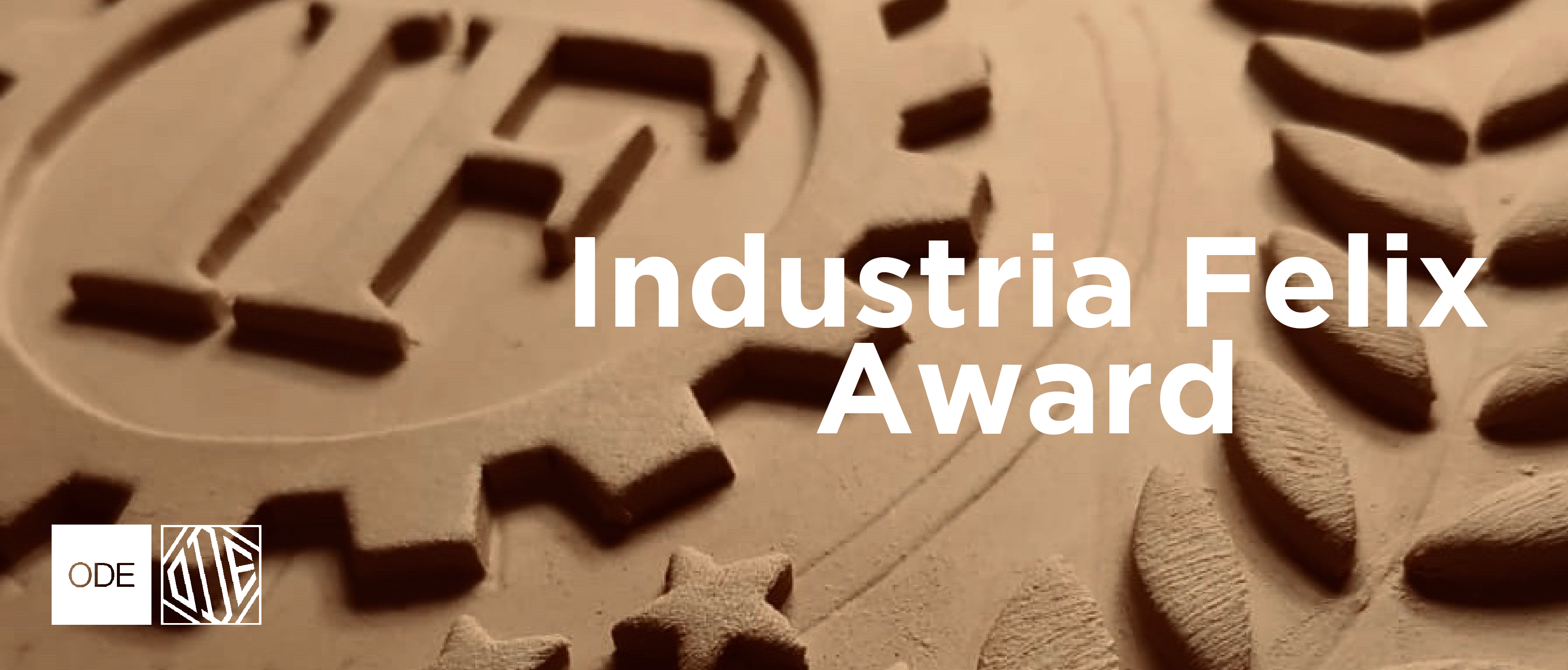 ODE receives the "Industria Felix Award" for the second consecutive year
18 Novembre 2020
---
After the recognition obtained in 2019, also this year ODE has been awarded for the High Honor of Financial Statements
After the recognition obtained in 2019, also this year ODE has been awarded along with 121 other Italian companies that have distinguished themselves for management performance, financial reliability and sometimes for sustainability. Even more important is the recognition that this year awards ODE on a national basis.
These companies have been selected in 18 strategic sectors and recognized for the High Honor of Financial Statements with the "Industria Felix Award", an award given on the basis of objective criteria that take into account an algorithm of competitiveness (assessed on the basis of deposited financial statements) and the Cerved Group Score (the financial reliability indicator of one of the largest rating agencies in Europe).
ODE was awarded among the best companies with registered office in Italy for management performance and financial reliability, during the three days of the national digital edition that was held from 16 to 18 November.
The ceremony, in connection from Rome at the LUISS University, was organized in collaboration with Cerved Group, LUISS Guido Carli University, Sustainable Development, Industria Felix with the patronage of Confindustria, the media partnerships of Ansa and Il Sole 24 Ore and the institutional partnership of Regione Puglia and Puglia Sviluppo.
In the three-day event among the many speeches stand out those of the Vice President of Confindustria Vito Grassi, the Deputy Secretary of the Prime Minister with responsibility for Economic Planning and Investment Mario Turco, the Secretary for Economic Development Gianpaolo Manzella and Cesare Pozzi, professor of Industrial Economics at LUISS University and spokesman of the scientific committee Industria Felix. The interventions of the guests underlined the centrality of the Italian realities that this year are undertaken to face a tough challenge but that have a solid foundation in our country without losing sight of the strong propensity to internationalization.
"Industria Felix Award", through its scientific committee, analyzed 1,068,000 budgets based on Cerved data and selected and recognized ODE for its entrepreneurial excellence, based on best management performance and financial reliability.
Our CEO Vito Spinelli and the entire management were present to receive the award that never before, symbolizes the prestige obtained thanks to the constant commitment of the whole company. A recognition that fills us with pride and that makes us look to the important challenges of the near future aware of being for 60 years a healthy and solid business reality.
---