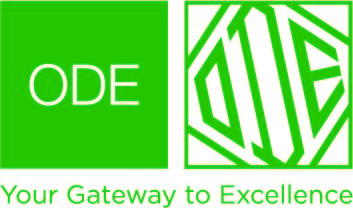 ODE Group becomes part of CEME Group
1 Marzo 2021
---
The take-over of 100% of the ODE Group by CEME SpA was completed last week
ODE GROUP BECOMES PART OF CEME GROUP
ODE srl, a leader company in the design of valves and systems for fluid control for over 60 years, its subsidiary company ACL srl and the Chinese division ODE-HK (a Group of 750 employees and a turnover of over €80 million) have entered be part of CEME Group, a company founded in 1974, controlled by the Investindustrial fund since 2017 and market leader for the production of pumps, valves and instrumentation for fluid control, with €170 million turnover and over 900 employees.
An important Italian group is now created, (1,650 employees and over € 250 million in turnover) specialized in the fluid control systems design  and aiming  to consolidate and develop its world leadership, through the peculiarities and specificities of the brands and the production, technical and strategic synergies that will be created and generate clear advantages for current and potential customers.
The ODE keywords will be "continuity & innovation". The ODE organization will continue to support its customers and distributors, offering and granting to the markets the solutions and support services that have always characterized its offer. Being part of a large Group will allow us to improve your performance even more and be increasingly widespread and innovative, contributing to the creation of a real INDUSTRIAL CENTER in order to serve the most varied application needs required by the control of fluids in the primary sectors such as vending, coffee, food & beverage, medical, refrigeration, compressors and in the most complex applications in the industrial area. This will be achieved thanks to the capillarity of the Network, the Group commercial teams, the large and specialized technological product platform that ODE has developed as a strategic path to excel in the future and which will be strengthened and further valued in the new Group.
ODE Team will always be by your side to take up and win even more challenges in the future; in the next few days, your ODE interlocutors will contact you to reconfirm the above and answer all your questions.
The Management Team
ODE GROUP
---