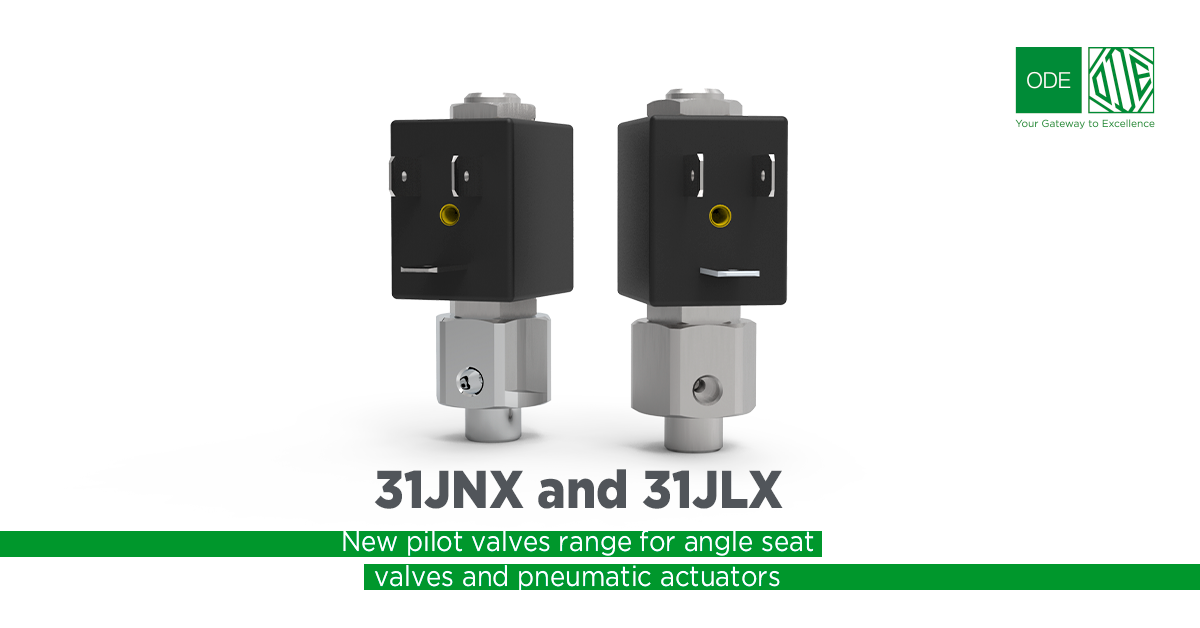 New 31JNX and 31JLX Pilots
18 Maggio 2020
---
A new configuration of 31JN and 31JL for angle seat valves and pneumatic actuators. 
ODE informs about a range implementation with the introduction of new 31JN and 31JL configuration. This new version is part of the pilot valves range for angle seat valves and pneumatic actuators. An additional and clever solution to optimize systems.
These new versions, with a compact design, allow the optimization of circuits inside the narrow spaces of the machines. Thanks to the male thread at the outlet it is possible to mount the valve directly on the head of the actuators. This feature will ease the operations in the assembly line and reduce parts count.
31JNX and 31JLX series are introduced in 3-way, NC configuration. The body can be realized respectively in nickel plated brass and stainless steel AISI 316, with FKM sealings resistant to temperatures from -10°C to +140°C. Thanks to Ø1,5 mm orifices the valve can manage a MOPD up to 10 bar. Inlet and exhaust connections are M5 (F), whereas the outlet is G1/8 (M). The armature tube is made of stainless steel AISI 300 series to ensure greater strength and durability to the valve.
Available on request the manually operated version.
For more information, please contact ODE Technical Support.
---