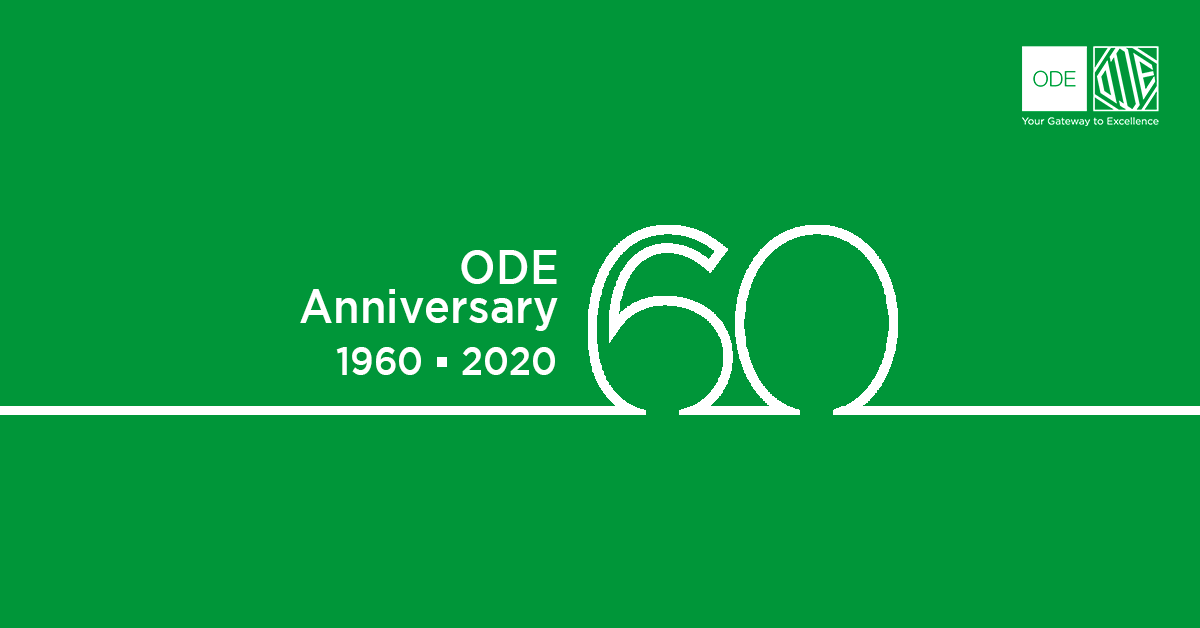 Happy Birthday ODE
19 Maggio 2020
---
ODE celebrates its 60th anniversary.
On May 19, 1960 ODE, founded by the Pensa family in a small workshop in Esino Lario, began its path of growth and success.
We are celebrating this anniversary for our 60 years of entrepreneurial activity, during which we have consolidated our presence on the domestic market and have grown in international markets, making us appreciated worldwide for our commitment and seriousness, continuous research and technological innovation.
It has been 60 intense years of cultural change, of technological development, of alternating conjunctural economic events, not least today's situation that has radically changed not only the global economy but also human relations that until a few months ago we never imagined we would have to change.
Even in this particularly complex period, as in the previous economic crisis, the company was able to maintain operations and, despite the difficulties, to make a donation to the Manzoni Hospital in Lecco and one to the Sacco Hospital in Milan.
These donations are a tangible support that ODE wanted to give to the territory in which it operates and has been able to do so thanks to the work of all its employees and is particularly proud of this.
All this could be achieved thanks to the high spirit of cooperation of all the Group's employees, who in great safety showed fantastic attachment to the company.
It is precisely from this commitment that a new challenge awaits us, one that is important and, in some ways, unknown. But the sixty years of history, sixty years of work, sixty years of strong and indissoluble corporate identity, are a long road and a long lesson. It is up to all of us to treasure it and start again with the strength and tenacity that have always distinguished us.
For your wonderful 60 years, Happy Birthday ODE!
---