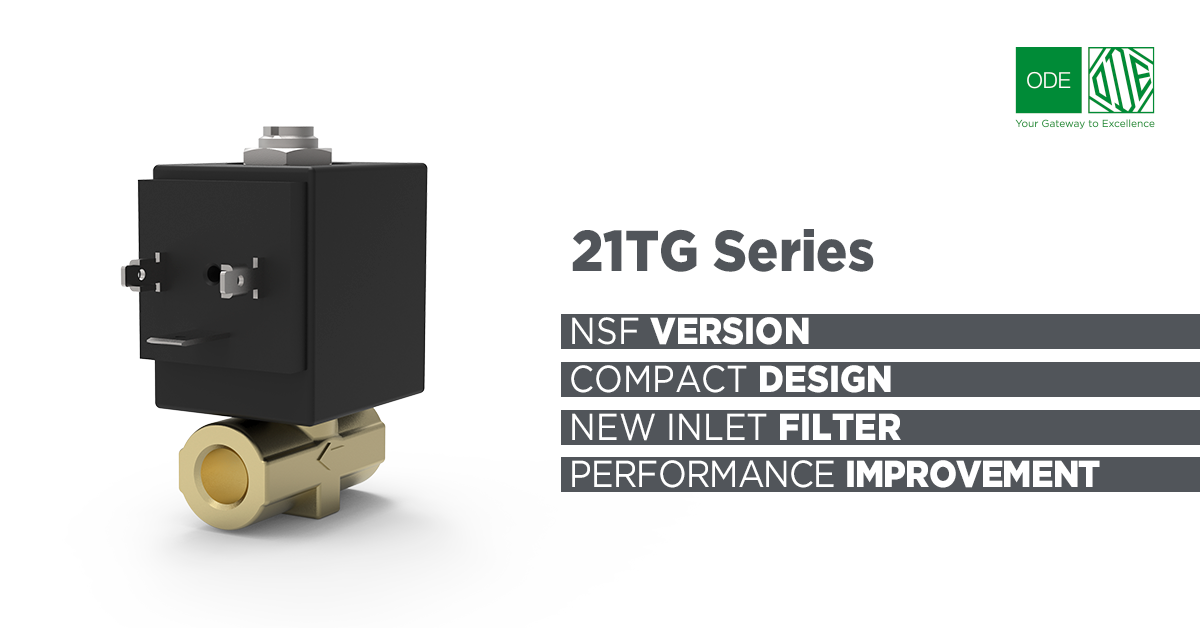 21TG Series NSF Version
12 Maggio 2020
---
A new version of 21TG valve in compliance with NSF certification standards. 
ODE informs about a range implementation with the introduction of a new version of 21TG series. This new variant guarantees compliance with NSF certification standards integrating ODE solenoid valves range for Food and Beverage sector.
The new version, with a compact design, provides the introduction of an inlet filter which allows to intercept all impurities coming from the hydraulic circuit, ensuring in this way an improvement of the performance features of the product.
The new variant of 21TG valve is made of brass with low lead content. It is combined with FKM sealings which allow the management of fluids compatible with this compound for a temperature range that varies from -10°C a +140°C. It has G 1/8 connections and it is able to manage a MOPD value equal to 20 bar.
For more information, please contact ODE Technical Support.
---