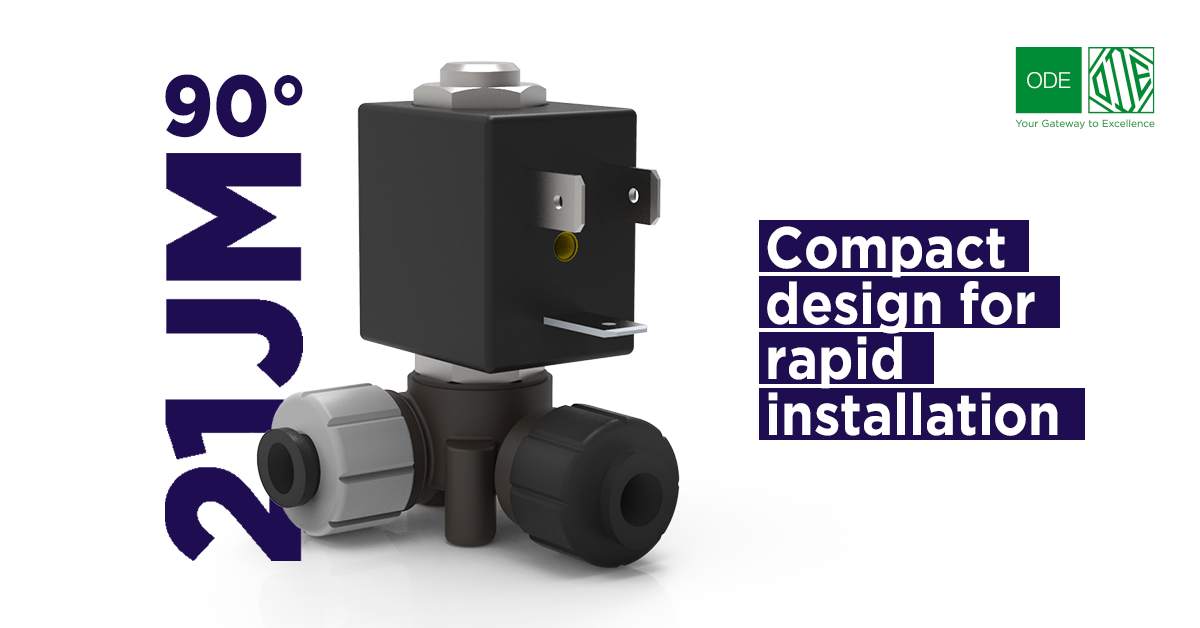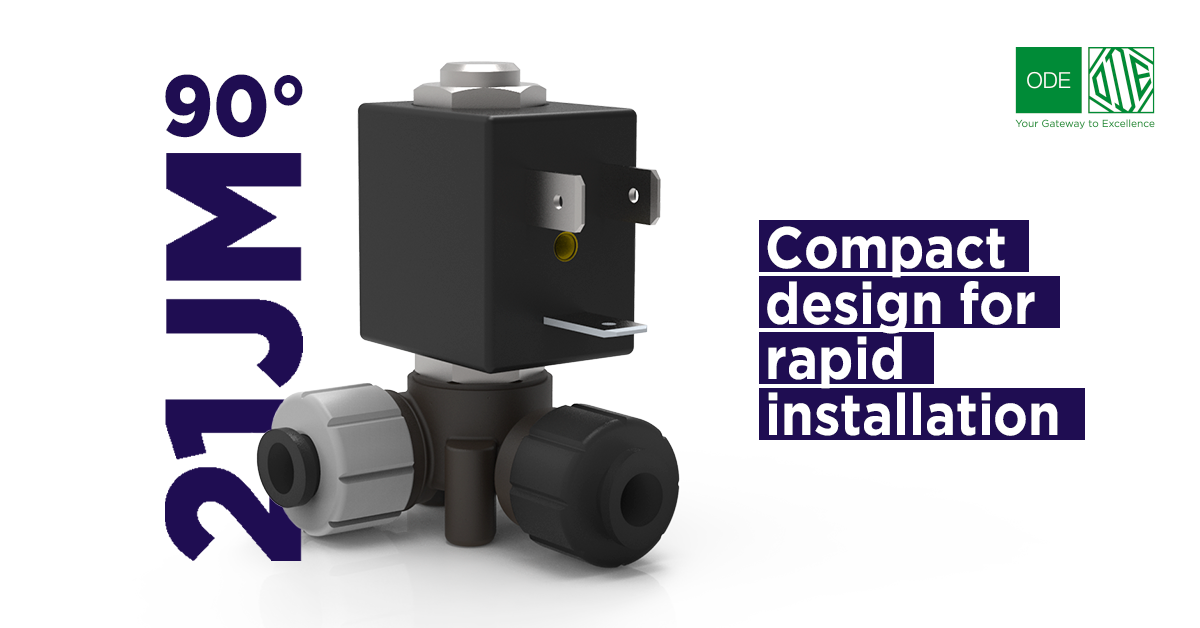 21JM Series with 90° Body
13 Maggio 2020
---
A new configuration of 21JM valve for the optimization of circuits. 
ODE informs about a range implementation with the introduction of a new configuration of 21JM series. This new version is part of the technopolymer valves range, giving this way an additional option for the optimization of hydraulic circuits. It guarantees compliance with NSF certification standards integrating ODE solenoid valves range for Food and Beverage sector.
The new version, with a compact design, allows the optimization of circuits inside the narrow spaces of the machines. In the represented version, Push-In connections allow a greater ease of assembly onto production lines and, meanwhile, the removal of any 90° fittings.
The new version of 21JM series valve is presented with Push-In Ø4 mm connections, but it can also be realized with other types of connections (on request). It is combined with FKM sealings which allow the management of fluids compatible with this compound for a temperature range that varies from -10°C a +140°C. It is able to manage a MOPD value equal to 25 bar, depending on the orifice diameter.
For more information, please contact ODE Technical Support.
---